Power Browser Fast Internet Explorer v72.0.2016123193 [Mod] [Latest]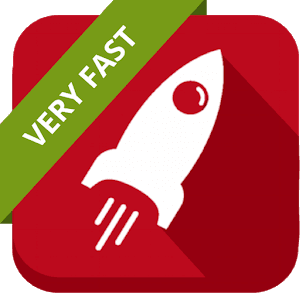 One of the best web browsers for Android available on the market.
☆ Fast: Best web browser for optimized internet speed
☆ Secure: Malware protection, fraud protection, incognito mode
☆ Free: Your free internet browser for Android
It brings great speed for internet browsing due to various optimizations of it's web browser engine.
Key Features:
✔︎ Rapid page load time
✔︎ Quick response time
✔︎ Tabbed internet browsing
✔︎ Protection against malware
✔︎ Protection against phishing
✔︎ Optimized for low battery consumption
✔︎ Incognito Browsing – browse without saving any browser history
✔︎ Bookmarks and top sites
✔︎ History (outside Incognito Mode)
✔︎ Full-screen mode
✔︎ Quick search feature
✔︎ Smart Downloading
This free web browser for Android helps you to navigate extremely fast through the internet. By utilizing one of the most advanced internet browser engines, page load times and site response are quicker. Next to its speed, it brings with it a variety of security features in order to protect you from malware, adware and phishing.
Surf faster from now on
Browser Permissions
A browser needs to support many use cases such as uploading of picture and videos to Facebook or YouTube, downloading files from the internet, using websites that need to understand your current location such as Google Maps, etc. Therefore, we require several permissions. You can find detailed information for what we need those permissions in our FAQ: https://powerbrowserapp.com/faq.html
WHAT'S NEW
MOD Pro
Reader Mode unlocked;
Clear and exit unlocked;
Themes unlocked;
Background playback unlocked;
Removeads features unlocked;
Auto update lists unlocked;
Pincode unlocked;
Disable browsing history unlocked;
Analytics disabled.
Screenshots
Download Links