Create Percentage Infographic animation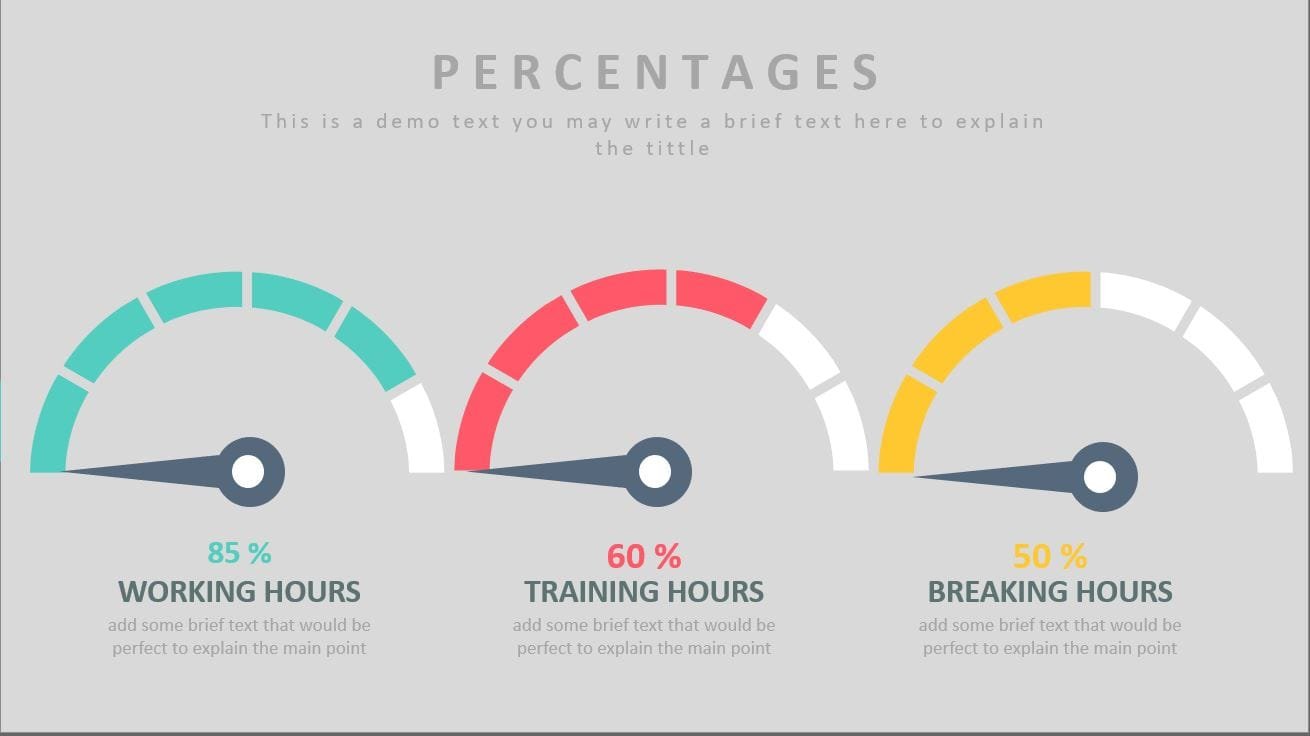 PowerPoint is the most commonly used medium to create presentations in business. However, many presenters are stuck with traditional Analytics shapes in presenting. This design aims to help presenters get creative ideas to present their business analysis and data percentage concepts visually.
The slides tell the audience a lot about the presenter's approach to presentations. by using PowerPoint animation you can make good and professional Slides
So go ahead, and enjoy going through this professional and advanced PowerPoint tutorials.
About this PowerPoint Infographic
In this PowerPoint animation tutorial, you will learn how we can use infographic animation for our presentation slide using different types of animation. This will help you to create an extra vibe if you have such that type of statistical content for presentation.
This PowerPoint presentation slide can easily make your audience surprise. And also it is considered as the best work which has been done by the PowerPoint softgrame. Animated Business Percentage Infographic overcomes the routine show with wonderful animation As it is a multipurpose PowerPoint template, you can use it in any type of presentation. Moreover, It designed to used as Infographic with animation Effect
Features of this template
one presentation slide using animation
Attractive color combination
Shadow Effect s included
Background Colour included
Banner or presentation slide
Watch the tutorial video
Follow this step by step tutorial to learn how to create a simple animated Business Info Graphic in PowerPoint.
This infographic consists of many shapes. So you can use these PowerPoint graphics to present statistics. We add custom animation to each of the graphic elements so we can present each of the points one by one.
Click play to watch the video below.
Information about this template
Here, we are providing brief information about this PowerPoint presentation slide. After watching the tutorial video, you may read this short and simple article to get a clear idea.
Step 01 Design the Guage
At first, you need to design 3 Gauges Parts Including the rotated Needle
Step 02 Add a few shapes
In this template, we have used the holo circle, rectangle and triangle shapes that have been used to Main elements of the presentation slide.
Step 03 Adding the Colors to each Gauge
in this step, you will add pretty colors to 3 Gauges with its percentages
Step 04 Adding animation to the needle , Guage and text
If you have followed our tutorial video, you would get to know how we have added different types of animation which are:
Spain animation
fly-in animation
Wipe Animation
Get this PowerPoint template
The best thing is that we are providing this awesome PowerPoint presentation slide for free of any cost. Can you imagine that? So, please show us your kind support for our hard works. If you click on the download button, you will get the file which contains the template file