Animated Filter Graphic PowerPoint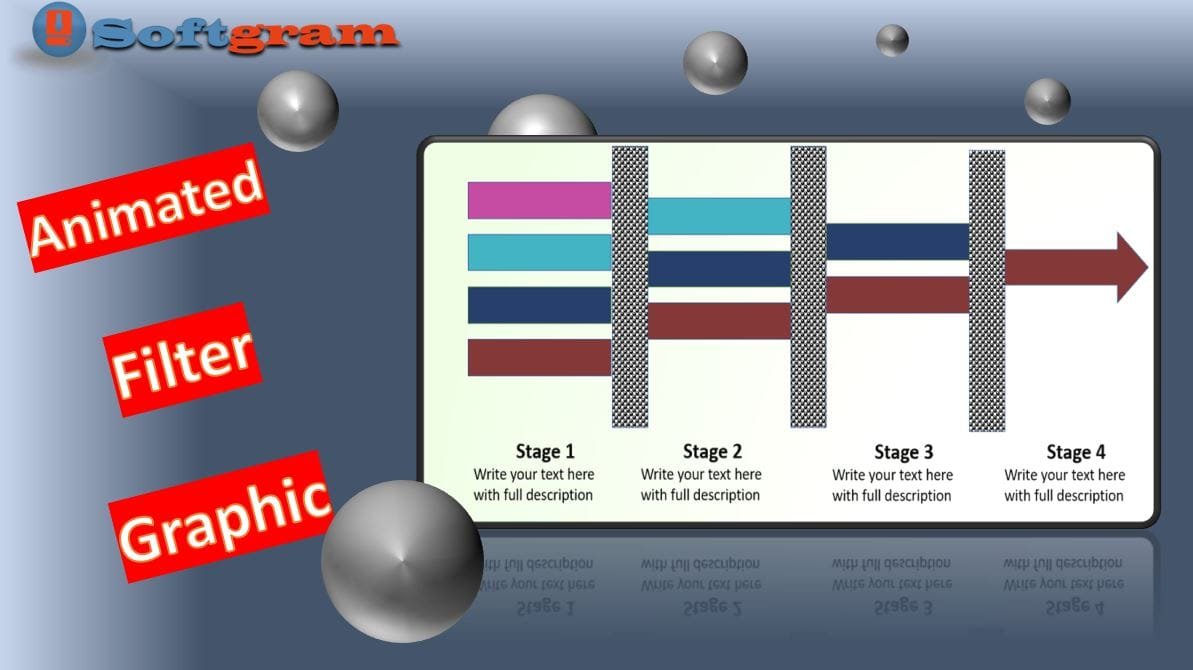 Animated filter Graphic PowerPoint design could be utilized at many graphics and templates for presentation, Traning and Learning purposes. softgrame attached the design of the animation which created and have used in various e-learning courses. It's created in PowerPoint, so you can change the color or different features as per your purpose.
In this video tutorial, you will learn how to create an animated Filter Graphic combined of Four Items passing through Four stages and 3 filters.
Click play to watch the video below.
The animation type used in these kinds of animations is "Flyin, wipe" animations. However. This video shows the detailed steps of designing the animation.
The steps we will follow to create the graphic and effect include:
Create the basic elements of the filter. This includes rectangle filters and Items.
Text boxes of Four Stages
Download the Template form here